Meet Our Veterinary Staff
Get to know the doctors and staff of Island Animal Hospital.
We have a dedicated and close-knit team of professionals who love to take the extra time and care for your four-legged family members.
---


Doctors



Dr. Mary Ellen Scully, DVM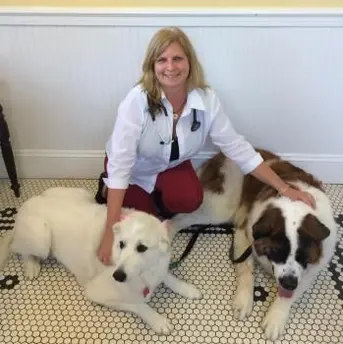 Dr. Scully joined Island Animal Hospital full time in 2000, and has been a part of the family ever since.

She graduated from the College of Veterinary Medicine at the University of Florida in 1995, followed by an internship at the University of Pennsylvania.
She took ownership of the practice in early 2022 when Dr. Ochstein decided to hang up his stethoscope, retire, and begin a new adventure.
Her special interests include internal medicine and ultrasound. In her spare time, Dr. Scully enjoys spending time with her cats Gary, Cole, Wink and Tuna and two dogs, Minnow and Zamboni (all rescued) on the beach or in the garden.
Dr. Susan Spilker-Ochstein, DVM
Formerly with Calusa Veterinary Center in Boca Raton, Dr. Spilker, a graduate of the College of Veterinary Medicine at the University of Pennsylvania, now enjoys working at Island Animal Hospital.

At home she spends time with beloved sons Christopher and Jacob.
They enjoy the company of Jessie the Maltese, Chop the lab mix, Oscar their orange cat, and Thor the Bengal mix; all of which were rescues.

Dr. Jodi Collins, DVM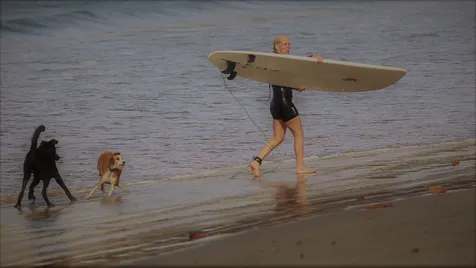 Dr. Collins graduated from Oregon State University in 2007 and moved to West Palm Beach in 2012.
Her veterinary interests include dentistry, preventative medicine, and surgery. She is also a passionate advocate for shelter animals and continues to work with shelter groups.
She enjoys traveling, dancing, and her two rescue dogs, Lulu and Bardet.

Dr. LeeAnn Ablin, DVM
Dr. Ablin moved here from the Chicago area and started working at PBVS in October of 2014. She graduated from Tufts University School of Veterinary Medicine, interned at the Animal Medical Center in New York City and carried out surgery residency at Tufts/Angell Memorial Animal Hospital in Boston.
We are excited to have her here as a board certified surgeon, certified in canine rehabilitation and acupuncture.
Dr. Ablin has two miniature Dachshunds and a few horses of her own.
Working with people and getting to know their pets is what she enjoys most.

Administration
Peri