COVID - 19 UPDATE
Fortunately, the numbers have been moving in the right direction, so we have been able to open up and allow people in the practice again. As even vaccinated people can still carry and transmit Covid, we ask that you maintain safe distances and minimize congregating in close contact with others. Masks are encouraged, especially for those not vaccinated. Above all, common courtesy is expected and hostile or abusive behavior will not be tolerated.
Due to supply chain issue and a nationwide labor shortage, we ask for your patience and understanding. Please allow up to 48 hours for prescription requests. Please be kind to our team - they are working hard under stressful conditions to care for your pets. Kind words are always appreciated.


Pet Emergency? Call us right away at 561-833-8552!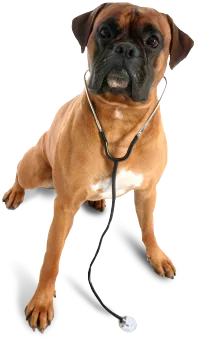 If you live in Palm Beach, West Palm Beach, or the surrounding area in FL, and are looking for a caring, knowledgeable veterinarian, then you have come to the right place. Our doctors are experienced, licensed veterinarians, treating all types of pets and animals. Your pet's health and well being is very important to us and we will take every step to give your pet the best possible care.
Island Animal Hospital is a full-service veterinary practice located in Palm Beach, Florida. "Come to the Island" for medical, surgical and dental care for pets as well as behavior, cold laser therapy, nutritional counseling, and pet boarding. In the tradition of the trusted family doctor, veterinarians Mary Ellen Scully, Susan Spilker and Jodi Collins believe in taking the time to provide compassionate care for our cherished pets at every stage of life. "Come to the Island" for peace of mind. From West Palm Beach, cross over the north bridge, turn left at the light and then take the first right. We're one block north of Royal Poinciana Plaza, across from Publix on Sunset Avenue.
We have a number of resources for you to learn about how to take better care of your pets. Browse around and look at our articles and pet videos. The best veterinary care for animals is ongoing nutrition and problem prevention. If you want to ask a question call 561-833-8552 or email us and we'll promptly get back to you. Our Palm Beach veterinarian office is very easy to get to, whether you are on the island or coming from West Palm Beach. You can find directions on our Contact Us page. You can also subscribe to our newsletter which is created especially for south Florida pet owners. In between your veterinary visits, your pet will benefit from you reading these free informative articles.
At Island Animal Hospital, we treat your pets like the valued family members they are.
Palm Beach Veterinarian | Island Animal Hospital | 561-833-8552
262 Sunset Ave.
Palm Beach, FL 33480

Read Our Reviews Here